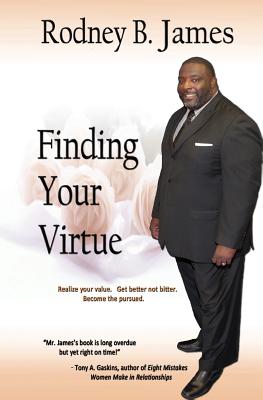 Finding Your Virtue (Paperback)
Mavlit Publishing, 9781937705138, 88pp.
Publication Date: December 16, 2012
* Individual store prices may vary.
Description
Realize your value. Get better not bitter. become the pursued.
From finance to careers, to the relationships that she cultivates and nurtures, the magnitude of success that a woman attains can be linked to the kind of lifestyle that she lives. The biblical goal for all women should be a life of virtue.
In his thought provoking book, Rodney B. James uses the example set in Proverbs 31 and presents a message to the contemporary woman.
"Mr. James's book is long overdue but yet right on time " -- Tony A. Gaskins, author of Eight Mistakes Women Make in Relationships