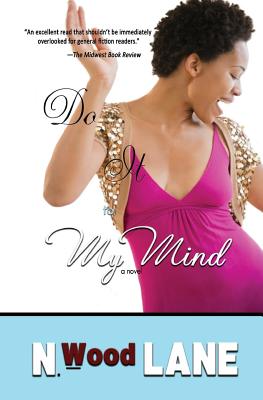 Do It to My Mind (Paperback)
Mavlit Publishing, 9781937705190, 362pp.
Publication Date: September 6, 2013
* Individual store prices may vary.
Description
When the Ordinary Doesn't Work . . .
After several years of marital futility, Sonia Buckner declares she's tired of faking it with her husband Trent. She demands that he listens to her so that he might learn about why she's in this rut. She lectures to him the woman's mind is the pathway to her experiencing pleasure with her husband, and she poses suggestions to him that might help.
Trent thinks he's listening to Sonia, but he finds out he's far from making any progress. She reminds him that she still has several unresolved issues with him stemming from earlier in their marriage. This leads to him being cast into the Dog House Inn.
Determined to leave the Dog House Inn, Trent considers what Sonia has been telling him all along. But newer challenges creep up. Both are tempted by looking elsewhere to soothe their frustration with each other.
Will these nuptials figure out a solution themselves? Will their love for each other prevail? Or will budding interests outside their marriage lure them away for good?
"N. Wood Lane gives . . . a glimpse inside what every marriage will face: the dreaded seven-year itch." -- Pamela D. Rice, best-selling author of The Sunday Morning Wife
"A refreshingly fun read . . . with elements of spirituality, sensuality, and in-your-face reality." -- Jevon L. Mack, author of Love, Song & Dance
"N.Wood Lane is one of the strongest writers to break out onto the scene in a long time. From page one, you will be engaged. Filled with drama and strong dialogue, Do It to My Mind is unpredictable and satisfying. You will want to know what Sonia is up to." -- Darlene Johnson, national selling author of As We Lay.