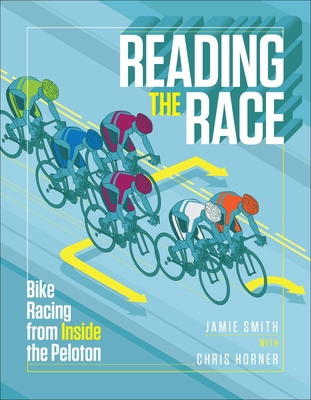 Reading the Race (Paperback)
Bike Racing from Inside the Peloton
VeloPress, 9781937715106, 268pp.
Publication Date: October 1, 2013
* Individual store prices may vary.
Description
In "Reading the Race," race announcer Jamie Smith and veteran road captain Chris Horner team up to deliver a master class in bike racing strategies and tactics. Armed with strategies and tactics learned over thousands of races, cyclists and cycling fans will learn how to read a race--and see how to win it.
Bike racing is called a rolling chess game for a reason. Sure, a high pain threshold and a killer VO2max are helpful. But if you're in it to win it, you need race smarts. Starting breaks, forming alliances, managing a lapped field, setting up a sprint--on every page, Horner and Smith reveal new secrets to faster racing and better results.
Smith and Horner dissect common mistakes, guiding riders with lessons learned from decades of racing experience. "Reading the Race" reveals the veteran's eye view on:
-Assembling the best possible team
-Crafting strategies around the team, course, and rivals
-Reacting instantly to common scenarios
-Making deals and combines
-Breaks, echelons, blocking
-Pack protocol and etiquette
-Finishing in the prize money or on the podium
-Winning the group ride
Whether you're a new racer, an aspiring pro, a team manager, or even a roadside fan, "Reading the Race" will elevate your cycling IQ for better racing.
About the Author
Chris Horner is a professional bike racer and veteran among the peloton. His popular Tour de France video diaries on VeloNews.com revealed Horner's uncanny photographic memory for every moment of a race and built his reputation as one of the smartest road captains in the sport. Building up a career that he began as a U.S. domestic pro, Horner turned his sharp mind and superior fitness into racing jobs with the most elite professional cycling teams, establishing himself as one of America's premier stage racers.

When he's not on his bike or out in front of the race announcing, Jamie Smith is a cycling evangelist. His first book "Roadie: The Misunderstood World of a Bike Racer" celebrates the eccentric, monkish life that the roadie embraces.