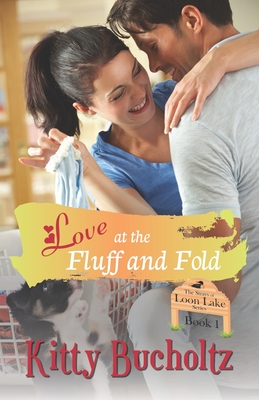 Love at the Fluff and Fold
A Sweet Small Town Romance
Paperback

* Individual store prices may vary.
Description
ALL'S FAIR IN THE WAR FOR LOVE
Cassie Lane and Danny Kessler have been best friends for as long as they can remember. Then he up and married Bright Shiny, the new girl in town, and all of Cassie's hopes were dashed.
But now Danny is long divorced, and Cassie barely escaped getting hitched last Christmas. Cassie's uncle, Willie Larson, loves these kids and he's tired of watching them dance around their attraction to each other. It's time to push them back together.
So he tells them he's dying. Simple plan. He needs them to work together to help him prepare his estate and plan his funeral. Secretly.
But the quirky, lovable folks of Loon Lake find out and believe the ruse. Soon Uncle Willie is hiding in the bathroom and his great plan is falling apart. Can true love win out over well-meant deception?
This sweet, small town romantic comedy follows the short story, "Welcome to Loon Lake," in The Strays of Loon Lake series.
Daydreamer Entertainment, 9781937719197, 310pp.
Publication Date: December 10, 2017
About the Author
Kitty Bucholtz writes superhero urban fantasy and romantic comedy, often with an inspirational element woven in. Married to her college sweetheart, their romantic romps have included a scolding at Parliament House in Belfast for canoodling, and three trips Down Under where her handsome hubby made a movie penguin named Mumble dance. Meanwhile, she's (sort of) fighting an addiction to all things Monsters, Inc. Only God knows where they'll wind up next, but it's sure to be another adventure filled with romance and laughter!