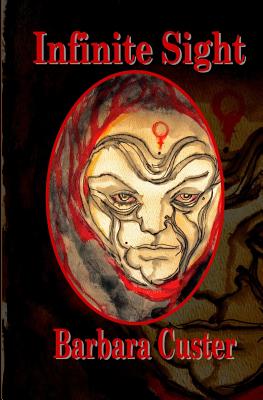 Infinite Sight
Paperback

* Individual store prices may vary.
Description
Devastated by an error which caused an infant's death, Lilly becomes deathly ill and collapses from loss of blood. She wakes up from emergency surgery with mental telepathic powers. When an extraterrestrial ship crash-lands near her home, she investigates and happens upon a survivor who needs her help. Motivated by guilt-ridden feelings over the baby, she rescues him, catapulting herself into a war between two alien armies. Now the renegade soldiers are on her trail and have marked her for death.
Night to Dawn Magazine & Books, 9781937769420, 120pp.
Publication Date: November 19, 2015
About the Author
Barbara lives near Philadelphia, Pennsylvania, where she works full time as a respiratory therapist. When she's not working with her patients, she's enjoying a fright flick or working on horror and science fiction tales. Her short stories have appeared in numerous small press magazines. She's published Night to Dawn magazine since 2004. Other books by Barbara include City of Brotherly Death and Steel Rose, plus novellas Close Liaisons and Life Raft: Earth. She's also coauthored Alien Worlds and Starship Invasions (both now out of print) with Tom Johnson. She anticipates release of When Blood Reigns, the sequel to Steel Rose. She enjoys bringing her medical background to the printed page, and then blending it with supernatural horror. She maintains a presence on Facebook, LinkedIn, Twitter, and The Writers Coffeehouse forum. Look for the photos with the Mylar balloons and you'll find her. You can contact Barbara at barbaracuster@hotmail.com.