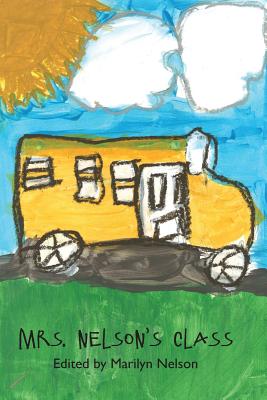 Mrs. Nelson's Class
Paperback

* Individual store prices may vary.
Description
On May 17, 1954, the U.S. Supreme Court ruled in the case of Brown v. Board
of Education of Topeka, Kansas that state-sanctioned segregation of public
schools is unconstitutional.
In September 1954, in an Air Force base school near Salina, Kansas, young
African American teacher Mrs. Johnnie Mitchell Nelson became the teacher of
a second grade class of twenty white children. Mrs. Nelson knew, but did her
pupils understand they were making history together?
Through a class roster of persona poems by poets Doug Anderson, Martha
Collins, Alfred Corn, Annie Finch, Helen Frost, Margaret Gibson, Jeanine
Hathaway, Andrew Hudgins, Mark Jarman, Peter Johnson, Meg Kearney,
Ron Koertge, David Mason, Leslie Monsour, Dinty W. Moore, Marilyn Nelson,
Lesl a Newman, Michael Palma, Michael Waters, and Katherine Williams, this
anthology presents Mrs. Nelson and her class, imagining how she and her
students may have experienced their unique situation.
World Enough Writers, 9781937797034, 76pp.
Publication Date: January 1, 2017