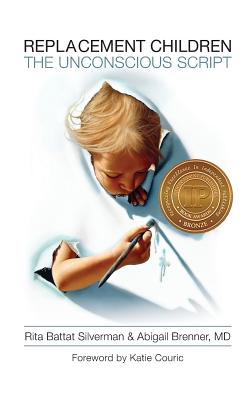 Replacement Children (Hardcover)
The Unconscious Script
Sand Hill Review Press, 9781937818357, 282pp.
Publication Date: April 15, 2016
Other Editions of This Title:
Paperback (12/15/2015)
* Individual store prices may vary.
Description
Few tragedies are felt as deeply as the loss of a child, whether by death or incapacitation. For many families, the echoes of this pain are even detected in the lives of subsequent children or in an older child whose life has been redirected as a result of this loss. Replacement children share a common experience, one in which they are, often unconsciously, allocated to fill a void left in the family. They are burdened with the daunting task of relieving the family's unprocessed grief. Replacement Children: The Unconscious Script is a complex and fascinating overview of people caught up in the arduous mission of having to carry on for another. Authors Silverman and Brenner present a wealth of research and compelling personal stories about this profound and under explored phenomenon. This first-of-its-kind book offers new understanding to assist individuals, families, and the therapeutic community in finding answers to address this often overlooked issue. It is the authors' hope that this book may serve as a catalyst for new awareness and insight into this phenomenon.