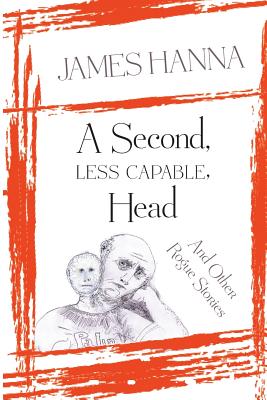 A Second, Less Capable, Head (Paperback)
And Other Rogue Stories
Sand Hill Review Press, 9781937818395, 258pp.
Publication Date: February 1, 2017
Other Editions of This Title:
Hardcover (6/20/2017)
* Individual store prices may vary.
Description
A Tea Party activist discovers that he is growing another head. A playboy befriends a fickle female only six inches tall. A flasher, clad in a London Fog raincoat, seeks the perfect pose.
A rape victim confronts her assailant when she visits a maximum security prison. A nurse, suffering from erotomania, stalks a woman she barely knows. A schizophrenic thug is pursued by ghoulish hallucinations.
James Hanna uses fantasy and stark realism in these nineteen penetrating tales. His gritty style skewers the human comedy and makes reading dangerous again.
"We can only call this an instant classic... You will have to read these stories slowly, with some breathing room in between, to fully appreciate the genius of James Hanna." - Grady Harp, Top 100 Hall of Fame Reviewer
"A sinister sense of irony pervades the stories in this perverse, darkly fantastic anthology. Author James Hanna has a unique insight into the most curious aspects of the human condition and does not shy from exploring these to their shockingly logical conclusion. A Second Less Capable Head is exceptionally memorable from beginning to end." - Midwest Book Review
"The mark of an artist at the peak of his literary powers, there are scant few tales that won't linger beyond the page. Without a doubt, A Second, Less Capable Head delivers one of the most powerful and cutting collection of stories you will ever read." - Book Viral