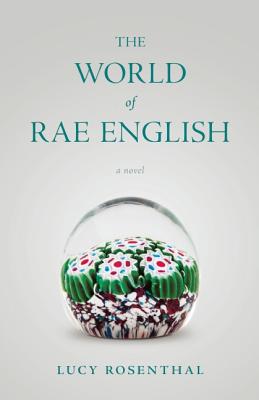 The World of Rae English (Paperback)
Black Lawrence Press, 9781937854393, 246pp.
Publication Date: January 15, 2014
* Individual store prices may vary.
Description
Fiction. THE WORLD OF RAE ENGLISH is set in the sixties the era of Mad Men relocated from Manhattan to Iowa City. This second novel by Lucy Rosenthal is about a young woman who is recovering from a marriage to a disgraced politician. Once a rising political star, he has been brought down in a scandal and packed off to prison. After this, Rae English abandons New York for the University of Iowa's Writers Workshop where she hopes to find herself as a writer and to investigate the possibilities of romance in the heartland. Funny, wryly observed and tinged with heartache, this is an unputdownable novel written in a brilliant voice that is at once tender and whip smart.
About the Author
Lucy Rosenthal is the author of the novel "The Ticket Out." The recipient of a Pulitzer Fellowship in Critical Writing, she has edited the anthologies "Great American Love Stories," "The World Treasury of Love Stories," and "The Eloquent Short Story: Varieties of Narration." She is on the writing faculty of Sarah Lawrence College and has also taught in the creative writing programs of Columbia and New York University. She lives in New York City.
Rae English's story unfolds in the straight-laced early 60's—the era of Mad Men—where women were expected to be married and pretty—and guarded. How would Lena Dunham and Rae English fare in each other's worlds? How much has changed between then and now and in what way?generic viagra price canada
What do Rae's objections to her environment—to Iowa City—reveal about her character? Could her story take place in more wide-open spaces like a big city, New York or Chicago? Would that change her? Would she make more friends?generic viagra price canada
Rae's world is strewn with secrets. Whose are they? Can you pinpoint some of the secrets, large or small? Which one or ones would you say launch the story? Represent turning points? Or are in other ways crucial to it?generic viagra price canada
Would Rae's father have had an easier life if he had been her contemporary instead of her father?generic viagra price canada
Is there anyone in the book who is a true friend to Rae?Who might that be?generic viagra price canada