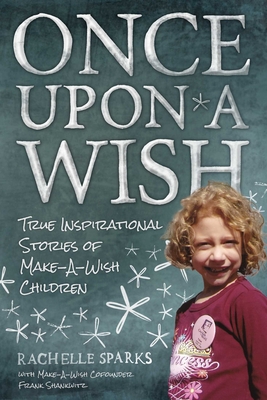 Once Upon a Wish: True Inspirational Stories of Make-A-Wish Children (Paperback)
True Inspirational Stories of Make-A-Wish Children
Benbella Books, 9781937856120, 352pp.
Publication Date: March 5, 2013
Description
In the last 30 years, the Make-A-Wish Foundation(R) has granted nearly 300,000 wishes worldwide to children battling life-threatening illnesses, shedding light on worlds darkened by disease and bringing hope to children and their families. With a foreword by Make-A-Wish(R) cofounder Frank Shankwitz, Once Upon A Wish shares the wishes of eight children-their stories inspiring testimonials to the resilience and strength of the human spirit. These families generously invite us into their worlds, allowing us to become part of their darkest moments, their unimaginable realities, their greatest hopes, deepest fears, and unbelievable triumphs. Experience the story of Katelyn, a little girl becoming a medical marvel after defying all odds stacked against her and making it her life-long goal to raise $3 million for St. Jude Hospital; read about a wheelchair-bound boy, Garrett, giving the gift of mobility to disabled Cambodian men and women; and root for the family of a little boy, Dakota, who collects millions of pennies each year to help others fight the disease they once fought. Become inspired and forever-changed by the generosity, hope, courage, and optimism of these children and their families and experience the power of two words, "I wish." Once Upon A Wish is a celebration of hope, revealing how wishes-come-true can become ultimate motivators and cherished gifts that will last a lifetime.
About the Author
Rachelle Sparks worked as an award-winning journalist for a daily newspaper in Prescott, Arizona, where she wrote stories about the unforgettable "wish" families who became her inspiration for writing "Once Upon A Wish." She then became a freelance writer for numerous publications, including "Arizona Highways" magazine and the Phoenix and San Francisco editions of "944" magazine, while venturing the country to interview and capture the stories of the families featured in this book. She lives with her husband, Bobby, and their two sons, Andrew and Evan, in San Diego. This is her first book.

Frank Shankwitz is a cofounder and first president/CEO of the Make-A-Wish Foundation, founded in 1980. Still actively involved, he is featured as keynote speaker for fundraising events at chapters across the country and has also served as a board member for the Arizona chapter. Shankwitz has been featured in numerous media outlets, including "New York Times" bestselling author Brad Meltzer's new book, "Heroes For My Son," "USA Weekend Magazine," The Huffington Post, "Glenn Beck," and in newspaper articles around the world. Shankwitz is an Air Force veteran and retired as a detective from the Arizona Department of Public Safety with more than 32 years of service.
Praise For Once Upon a Wish: True Inspirational Stories of Make-A-Wish Children…
Meeting Serena via the Make-A-Wish Foundation was an extraordinary and life-changing experience. The story behind her journey to that fateful day is a brutally honest account of bravery and determination we can all take inspiration from. I certainly have."
Darren Hayes, singer-songwriter, Savage Garden
Advertisement