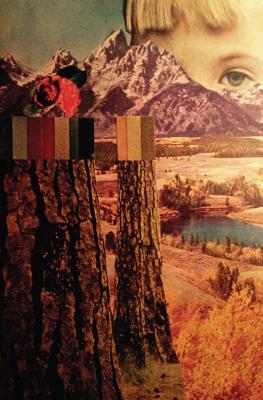 Careful Mountain
Paperback

* Individual store prices may vary.
Description
Careful Mountain is the third book by the polynymous Sara June Woods/Moss Angel/Never Angeline N rth etc. A kaleidoscope of nature, broken love poems, run-on sentences, and letters full of digressions that take on a life of their own, this volume has Woods/Angel approaching poetry but never quite letting it take hold. Featuring an 8-part poem titled Speckled Flowers that spills into the 16-part poem Warm Morning, that spills into a mess of romantic, broken, playful surrealist letters to various subjects and fictional characters. This book lives in a world of its own, and, as is usual for Woods/Angel, makes gestures toward prior books (Sara or the Existence of Fire) and those to come (Sea-Witch).
"...Magic, real magic. These poems are spells."
-Dorothea Lasky, author of ROME: Poems
"Sara June Woods fills her poetry with ephemeral romance and love that disappears and slips away from tangibility and firmness--as soon as the image becomes clear, it moves again. This is a gorgeous book."

-Casey Plett, author of Little Fish and A Safe Girl to Love
"Constantly pulling the rug out from under scenarios she invents for her own pleasure or drama with quick shifts of location or scenario, Woods blurs and blends boundaries with sardonic freshness, longing, and humor."
-Trace Peterson, co-editor of Troubling the Line: Trans and Genderqueer Poetry and Poetics

"Woods is a gleeful master of the run on sentence. I am in awe of her ability to keep going, to stretch a tiny corner of the world over the page until it rips open and leaks out another."
-Leopoldine Core, author of When Watched and Veronica Bench

" Sara's] writing is so bright you can notice it behind a burning cloud."

-Sybil Lamb, author of I've Got a Time Bomb
Sara Woods, 9781937865658, 102pp.
Publication Date: June 28, 2016