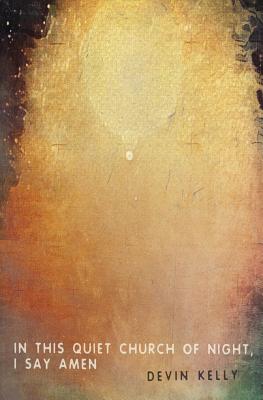 In This Quiet Church of Night, I Say Amen (Paperback)
Civil Coping Mechanisms, 9781937865931, 114pp.
Publication Date: November 7, 2017
* Individual store prices may vary.
Description
"In her interview with The Paris Review, Joan Didion offered this credo: 'The writer is always tricking the reader into listening to the dream.' To read Devin Kelly's poetry collection, In This Quiet Church of Night I Say Amen is to privilege the dream. This book is an elegy for the living, the simple difficulty within and behind departure: 'Who we let go & how-I want to tell you this means more than who we stay beside.' The hard geographic lines in this collection, as we move through the industrial landscape of Appalachia to the coffee-studded sidewalks of Brooklyn, draw parcels of memories and non-memories. Such proximities ask us who we are when we are here and not here. Kelly is a poet of infinite feeling, a poet who is not afraid to bewilder his capacity to love. This book hurts the way life hurts, and Kelly promises us thus: 'Life will have, I think, its punishment for all of us.' If you grow dizzy as you read this book, it's because you haven't been breathing. These are gorgeous poems." --Natalie Eilbert, author of Indictus and Swan Feast.