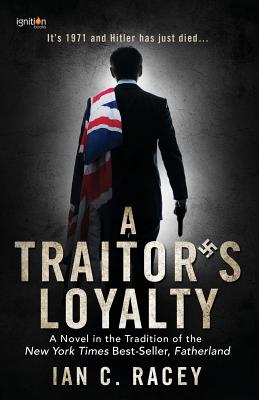 A Traitor's Loyalty (Paperback)
Ignition Books, 9781937868253, 388pp.
Publication Date: July 10, 2013
Other Editions of This Title:
Paperback (5/1/2012)
* Individual store prices may vary.
Description
A Novel in the Tradition of the New York Times Best-Seller, Fatherland.
Twenty-five years have passed since the German victory in World War II. Hitler has just died, unleashing a conspiracy that threatens the future of the world . . .
Simon Quinn walked away from a brilliant career with MI6, the British Secret Intelligence Service, but now MI6 has blackmailed him into returning to Berlin. His mission: locate Richard Garner, a British spy who has disappeared and is suspected of defecting. He enlists the help of Ellie Voss, a Third Reich dissident who opposes Nazi rule and wishes for a different future for Germany.
Pursued by both the Gestapo and MI-6, Simon Quinn must choose, not between his country and treason, but between two brutal Nazi leaders battling for the succession: Reinhard Heydrich, the key architect of the Final Solution, and Heinrich Himmler, chief of the SS and Gestapo.
For this British spy, it is a choice that will test even . . .A Traitor's Loyalty