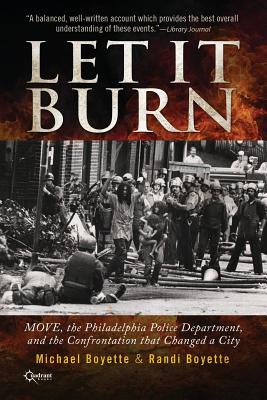 Let It Burn
MOVE, the Philadelphia Police Department, and the Confrontation that Changed a City
Paperback

* Individual store prices may vary.
Description
On a narrow street in a working-class neighborhood, the police are held at bay by a small band of armed radicals. Two assaults have already failed. After a morning-long battle involving machine guns, explosives, and tear gas, the radicals remain defiant.
In a command post across the street from the boarded-up row house that serves as the militants' headquarters, the beleaguered police commissioner weighs his options and decides on a new plan. He will bomb the house.
Let It Burn is the true-life story of the confrontation between the Philadelphia Police Department and the MOVE organization-a group that rejected modern technology and fought for what it called "natural law." The police commissioner's decision to drop an "explosive device" onto the house's roof-and then to let the resulting fire burn while adults and children remained in the house-was the final tragic chapter in a decades-long series of clashes that had already left one policeman dead and others injured, dozens of MOVE members behind bars, and their original compound razed to the ground.
By the time the fire burned itself out, eleven MOVE members, many of them women and small children, would be dead. Sixty-one houses in the neighborhood would be destroyed. There would be a city inquiry, numerous civil suits, and two grand-jury inquests following the confrontation.
Quadrant Books(r), 9781937868321, 364pp.
Publication Date: October 1, 2013