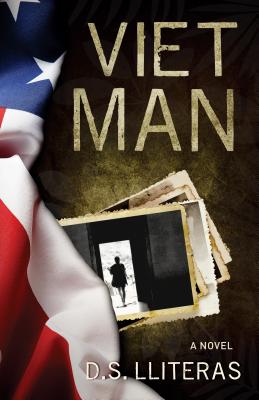 Viet Man
Paperback

* Individual store prices may vary.
Description
* Winner of the Military Writers Society of America (MWSA) Gold Medal for Best Literary Fiction

Viet Man is about the transformation of a young man who enlisted in the Navy during the Viet Nam War, was trained as a hospital corpsman, was transferred into the Marine Corps, then sent to Viet Nam where he joined the elite First Recon.

It is a first person narrative of alternating episodes experienced in the rear and in the bush. In the rear, Doc encounters a straw-haired mid-western farm boy who shows him how to prepare a meal of long-rats, and Loopie, a Puerto Rican from the Bronx who shares a guilt-torn confession that borders on confabulation. In the bush, Doc experiences the terror of accidentally releasing a live grenade among his men, of rushing to rescue a wounded marine, and of sharing a quiet conversation in a bunker with Trang, a South Vietnamese soldier.

After being assigned to the Recon Dive Team and attending the Navy diving school in the Philip-pines, he returns to Viet Nam were he engages in numerous combat dives and river operations.

At the end of his tour, he is processed out of the military. And upon his return to his hometown as a veteran, he faces a jarring reception of insolence, indifference, and fragmented flashbacks. In Viet Man, D. S. Lliteras unlocks the inner mystery of a man's combat experience. It is poetic and haunting, authentic and amusing. It is a story told by a man who ultimately survives the war and returns to his homeland, but another country will
forever dwell in his soul.
Praise For Viet Man…
"[Viet Man] is forcefully written, a nice mix of style and subject, and it has much to say about life and death and war and peace...Fine war fiction from a writer who's been there."—Booklist

"Absorbing, gritty military novel....he wins the reader's admiration with his loyalty to and compassion for his battle-mauled patients...spins his first-person narrative with laconic prose and acerbic wit [in] this accomplished novel." —Publishers Weekly
Rainbow Ridge, 9781937907327, 208pp.
Publication Date: March 27, 2015
or
Not Currently Available for Direct Purchase