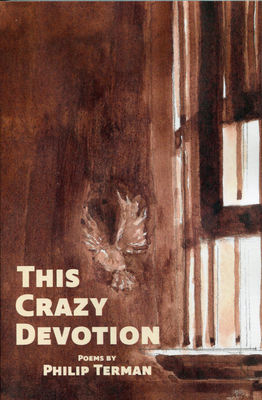 This Crazy Devotion
Paperback

* Individual store prices may vary.
Description
Poetry. Jewish Studies. Philip Terman's latest poetry collection, THIS CRAZY DEVOTION, begins appropriately enough with Tormented Meshuggenehs, the crazy sages... / who dervished across the hayfields / and paused to yawp a parable to the cows about the seven beggars... This passage announces much about the poetry that follows: that its craziness indeed is of the order of devotion in the spiritual sense, rooted in Judaism; and also that it often takes place in bucolic surroundings, rooted in the land. And why is this a little surprising, this conjunction of Jewish life and rural setting? For Terman they are seamless and sacred, and by portraying his Jewishness as woven through a life and landscape familiar to many (non-Jewish) readers, he dispels stereotypes and creates a community of mutual recognition and understanding. That would be virtue enough to applaud this collection, but it offers many other pleasures. I am talking about this world, there is no other, he declares in the long and lovely meditative Garden Chronicle that forms the final section of the book. Such a world it is, full of all of the things to which he is crazily devoted, all of the things he writes about with such acuity and tenderness in these poems: heritage and faith, social justice, poetry, and even (in the title poem) almost meeting Bob Dylan--but foremost, his family and nature, both of which sustain him.
He communes with ancestors, a grandfather he was too young to remember, who must have sung to him in Yiddish (and who, he supposes, just might have posed for Chagall). He imagines the radio interview his father might have given, replete with Borscht Belt humor, and recalls going for bagels with the schlemiel... / who dated your sister-in-law / after your brother died. He devotes the second section, Of Longing and Chutzpah, to memories of his mother, and in one of the most humorous and poignant moments recalls how in childhood his mother cut his hair to save money, an act Terman likens to sculpting him into all the things she might have wished him to be, the boy she wants to be a mensch. (Based on the accounting he gives here, she succeeded. She also carved out a considerable poet.) Most of all, he writes of The love of the long married, of children at the kitchen table / doing homework, waiting on a school bus which arrives bearing all the hopes and happiness in the world. He gives the last word to the daughter whose question After Later? signifies no set time, farther than the horizon, / on top of the sky, around the bend, outside this moment we're in when, perhaps all those things they said would happen / must surely have occurred. Such a lovely description of faith, so worthy of devotion.
Broadstone Books, 9781937968700, 120pp.
Publication Date: August 1, 2020
or
Not Currently Available for Direct Purchase