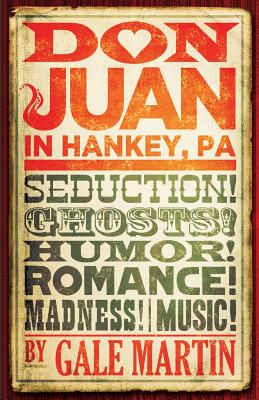 Don Juan in Hankey, Pa (Paperback)
Northampton House, 9781937997717, 306pp.
Publication Date: August 15, 2016
About the Author
Gale Martin's work has appeared in The Christian Science Monitor, Duck & Herring Company's Pocket Field Guide, and The Giggle Water Review as well as in several anthologies. Recent accolades include first-place in short fiction from the 2009 Writers-Editors International and Scratch writing competitions and a Pushcart Prize nomination. Gale has a Master of Arts in Creative Writing from Wilkes University. She lives in Lancaster County, Pennsylvania, which serves as a rich source of inspiration for her writing. Gale is an accredited reviewer for Bachtrack, an online site featuring classical performance, and she hosts "Operatoonity.com," a blog about opera, at http: //operatoonity.com.
Advertisement