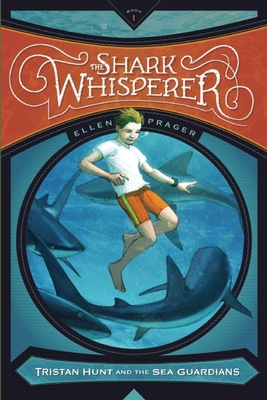 The Shark Whisperer (Tristan Hunt and the Sea Guardians #1) (Paperback)
Mighty Media Junior Readers, 9781938063442, 288pp.
Publication Date: May 1, 2014
* Individual store prices may vary.
Description
After his most klutzy move ever, falling into a pool of sharks, things for Tristan Hunt begin to look up. Tristan is invited to an ocean-themed summer camp in the Florida Keys where he discovers that he and the other young teens there have very special and rare talents when it comes to the ocean. After the camp receives a distress call from ocean animals, Tristan and his new friends get pulled into a daring rescue in the Bahamas. With the help of sharks, dolphins, a quick-escape artist octopus, and some seabird bombers, the campers must use their young talents in an attempt to outwit an evil shark-finning, reef-blasting billionaire.
About the Author
Dr. Ellen Prager is a marine scientist and author, formerly the chief scientist at the world's only undersea research station in the Florida Keys. With her ability to make science fun and understandable for people of all ages, she has built a national reputation as a spokesperson on earth and ocean science issues. She has appeared on "The Today Show," "Good Morning America," "CNN," "CBS," "NPR," "The Discovery Channel," and more. Dr. Prager has participated in research expeditions to locations such as the Galapagos Islands, Papua New Guinea, Fiji, and throughout the Caribbean. She now acts as the science advisor to the Celebrity Cruise ship Xpedition in the Galapagos. She lives in Miami, Florida, where she spends her time writing, consulting, and spending as much time on and in the ocean.

Antonio Javier Caparo is an illustrator, comic artist, and graphic designer. His works have been published in children books, young reader books, and magazines in North America, South America, and Europe.
Praise For The Shark Whisperer (Tristan Hunt and the Sea Guardians #1)…
"Ellen Prager takes her readers on an exciting, action-packed adventure into the mysterious world of the deep, with an edge of fantasy that only the most vivid imagination could conjure up. A rollicking ride of fun, that also imparts to her young readers a valuable education about the marine world, and the fascinating creatures that live in and around it." Sam Champion, host of Sea Rescue, Weather Editor ABC NEWS

"In my early teens my first dive into the salt of the sea changed my life. Since then I have not been able to stay away either in my work as a journalist or as an addicted adventurer. Here's one book that as a father and an ocean lover I can wholeheartedly recommend. Take the adventure, dive in, and happy reading!" Bob Woodruff, ABC News correspondent

"No need to whisper: I very much like, like, like this highly readable, highly unusual way of looking at the ocean." Carl Safina, author of Song for the Blue Ocean and host of PBS Saving the Ocean

"The Shark Whisperer is packed with science laced with humor and adventurean underwater Harry Potter, sure to inspire readers to want to dive in and experience the ocean for themselves." Sylvia A. Earle, National Geographic Explorer-in-Residence

"A wonderful read that grips you from the very beginning. This empowering story of a group of young people who band together to save the oceans and change the world is a terrific adventure; funny, exciting, and entertaining . . . don't miss it." Philippe Cousteau, Explorer and Environmental Advocate
Book Videos