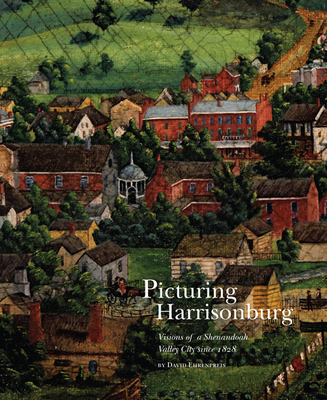 Picturing Harrisonburg (Hardcover)
Visions of a Shenandoah Valley City Since 1828
George F. Thompson Publishing, 9781938086502, 300pp.
Publication Date: September 27, 2017
* Individual store prices may vary.
Description
Picturing Harrisonburg provides the most vibrant examination available of the history of the Virginia city, once a frontier town founded in the 1730s but now a burgeoning city centrally located in one of America's most beloved, historic, and beautiful regions--the Shenandoah Valley. Taking advantage of the rich visual record of Harrisonburg, the book serves as a model for how pictures of every kind reveal and represent a community's evolving ideals and aspirations that change over time.
Editor David Ehrenpreis and a cast of contributors that includes historians and other experts on the region have organized six illuminating essays around 258 illustrations, many in full color, to discuss Harrisonburg's changing built environment, its iconic "places of memory," and how ideal visions of the place were often at odds with the lived reality. Their captivating essays and visual presentations begin in 1828 and include town maps and plans, a pivotal 1867 panoramic oil painting of Harrisonburg, early twentieth-century postcards, mid-twentieth century documentary and commercial photographs, images of "urban renewal," and the graphic designs, logos, and digital photographs pertaining to the twenty-first-century city. The innovative approach of Picturing Harrisonburg offers a new model for understanding the past and present of the places we inhabit.
Distributed for George Thompson Publishing
About the Author
David Ehrenpreis is Director of the Institute for Visual Studies and Professor of Art History at James Madison University. Kenneth E. Koons is a professor of history at Virginia Military Institute.