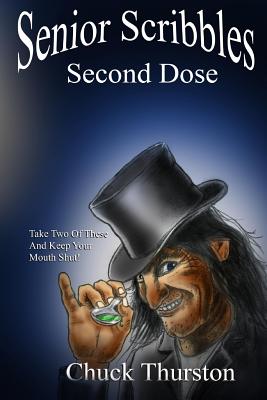 Senior Scribbles, Second Dose (Paperback)
Take Two of These & Keep Your Mouth Shut
Second Wind Publishing, LLC, 9781938101915, 126pp.
Publication Date: January 17, 2014
* Individual store prices may vary.
Description
In this series of insightful, humorous essays, Chuck Thurston delights, informs and inspires his readers. This second in a series of wide-ranging vignettes is full of misdirection, nostalgia, personal insight, warmth and beautiful writing.
About the Author
Chuck Thurston is one of five brothers raised on a small farm in Pennsylvania. He served in the United States Coast Guard, and flew in search and rescue seaplanes. He spent over 30 years at IBM. In earlier days, in between times, and in later years he has been: a turret lathe operator in a factory; a newspaper reporter and columnist; a pick and shovel grunt for a landscaping company; an instructor for North Carolina State University in their Industrial Extension Service. He has a BS from Elmira (NY) College, and graduate degrees from SUNY Geneseo and Appalachian State University. He is married to Heidi Wibroe Thurston from Copenhagen, Denmark. The couple lives in Kannapolis, North Carolina. Their three children are grown with families of their own, and have contributed seven grandchildren-and two greats-to the mix. He has published columns, editorials and essays in many newspapers and periodicals. Senior Scribbles Second Dose is his second book in this series. His first-Senior Scribbles Unearthed is available on Amazon.