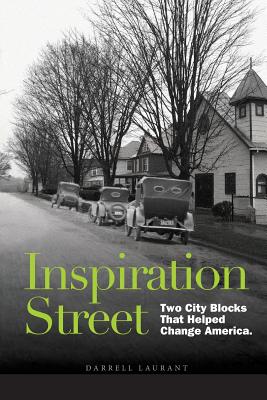 Inspiration Street (Paperback)
Two City Blocks That Helped Change America
Blackwell Press, 9781938205262, 168pp.
Publication Date: February 26, 2016
* Individual store prices may vary.
Description
This book describes some of the intriguing people who have lived in the 1300 and 1400 blocks of Pierce Street in Lynchburg, Virginia, but it is also more than that. Through what they accomplished during the days of segregation and beyond, these individuals represent 100 years of African-American history in microcosm.
About the Author
Darrell Laurant is a veteran of more than 40 years in journalism, serving as a sportswriter, reporter and columnist for newspapers in South Carolina and Virginia. Inspiration Street is his fourth book, following Even Here: A Small Virginia Community, a Violent Decade (1992); A City Unto Itself: Lynchburg VA in the 20th Century (1997), and The Kudzu Kid, his first novel, published in 2014. A history major at Belmont Abbey College near Charlotte, North Carolina, he has long been intrigued by the effects of the past on the present and future. The issue of race, especially in the South, has been of particular interest. Laurant retired from the newspaper business in 2013 in order to devote more time to his other writing. He now lives and writes in Lake George, New York. He and his wife Gail have two children-Jeremy Laurant, of Fort Collins, Colorado, and Cindee Layne, of Lynchburg Virginia-and four grandchildren.