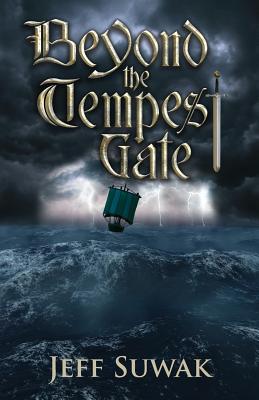 Beyond the Tempest Gate (Paperback)
Vabella Publishing, 9781938230448, 78pp.
Publication Date: July 30, 2013
* Individual store prices may vary.
Description
Beyond the Tempest Gate takes one of the genre's oldest tropes and turns it on its head. This is a fantasy tale for thinking readers, one that approaches an age old tale with a fresh and unique perspective. It is the psychologically complex examination of a knight named Gabriel Arterias and his quest to destroy an evil older than humanity. Is Gabriel a hero that will save the world, or is he a narcissistic madman that will destroy it? The answer lies beyond the Tempest Gate.
About the Author
Jeff Suwak resides among the spectacular mountains and forests of the Pacific Northwest. A former Army Ranger, he enjoys hiking, training in martial arts, and trying to absorb far more information than his brain is biologically equipped to handle. His greatest passion is writing the literature of the fantastic, and that's where he devotes as much of his time as possible. This is his first published novella. Jeff invites you to visit him at www.jeffsuwak.com.