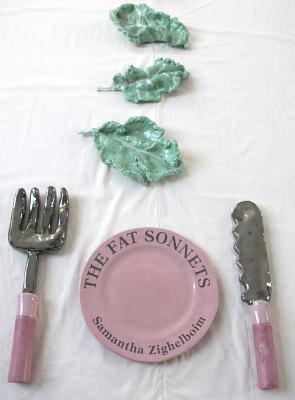 The Fat Sonnets (Paperback)
Argos Books, 9781938247309, 88pp.
Publication Date: June 1, 2018
* Individual store prices may vary.
Description
Poetry. Women's Studies. Samantha Zighelboim's debut collection conducts a radical re-examination of what we mean by body. In these poems, body is noun, verb and adverb; body is dearly beloved and fiercely rejected; it is by turns a singularly beautiful process and a frightening object. Zighelboim takes the sonnet form as a loose premise, a la Bernadette Mayer, but then explodes, expands, defies and otherwise grows out of supposed formal limits, making language into a living embodiment of the refusal of (institutional, patriarchal, cultural) control. The poet's refusal of the social invisibility of fat bodies is essential. "I am a perfect fucking blossom," Zighelboim writes, and also "I am entitled to the loneliness of my interminable appetite." Offering felt registers as subtle as "The oblique / correspondence between / a soft body / and a thin / layer of / pulp," this is the writing of a sharp and observant world-eater: a cosmophage in the truest sense.