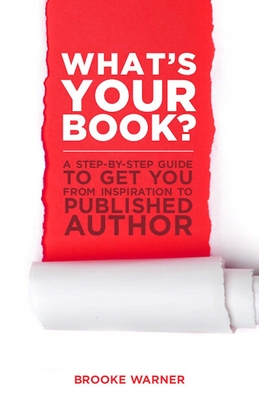 What's Your Book? (Paperback)
A Step-By-Step Guide to Get You from Inspiration to Published Author
She Writes Press, 9781938314001, 228pp.
Publication Date: September 18, 2012
* Individual store prices may vary.
Description
Are you ready to write the book you've been longing to complete and get published? What's Your Book? contains the inspiration and information you need to get there. This book is an aspiring author's go-to guide for completing the dream to become a published author. Discover in 5 chapters how to: - embrace the art of becoming an author; - get over common hurdles that prevent you from finishing your book; - challenge counterproductive mindsets; - build an author platform; and - get published. What's Your Book? provides tools and insider tips about everything from overcoming common issues that keep writers from completing their books to creating a social media plan to figuring out which publishing path is right for you. Brooke Warner is a publishing expert who brings to this book her thirteen years' experience as an acquiring editor for major trade houses.
About the Author
Brooke Warner is founder of Warner Coaching Inc., publisher of She Writes Press, and author of "What's Your Book? A Step-by-Step Guide to Get You from Inspiration to Published Author." In her thirteen years in the publishing industry, Brooke shepherded over 500 books through the publication process. Her expertise is in traditional and new publishing, and she is an equal advocate for publishing with a traditional house and self-publishing. Find her online at www.warnercoaching.com and www.shewritespress.com.