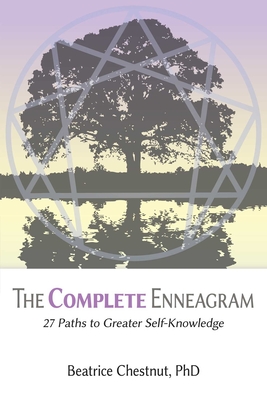 The Complete Enneagram (Paperback)
27 Paths to Greater Self-Knowledge
She Writes Press, 9781938314544, 494pp.
Publication Date: July 31, 2013
* Individual store prices may vary.
Description
The Enneagram-a universal symbol of human purpose and possibility-is an excellent tool for doing the hardest part of consciousness work: realizing, owning, and accepting your strengths and weaknesses. In this comprehen- sive handbook, Beatrice Chestnut, PhD, traces the development of the personality as it relates to the nine types of the Enneagram, the three different subtype forms each type can take, and the path each of us can take toward liberation. With her guidance, you can learn to observe yourself, face your fears and disowned Shadow aspects, and work to manifest your highest potential.
About the Author
Beatrice Chestnut is a practicing psychotherapist, coach, and business consultant based in San Francisco. She holds graduate degrees in communication studies and psychology and has been working with the Enneagam for over twenty-three years. An experienced teacher and group facilitator, she has taught at Northwestern University and trained students in interpersonal learning groups at Stanford University and the University of San Francisco's Law School. She was the president of the International Enneagram Association (2006-2007) and founding co-editor of the IEA's Enneagram Journal (2008-2009).