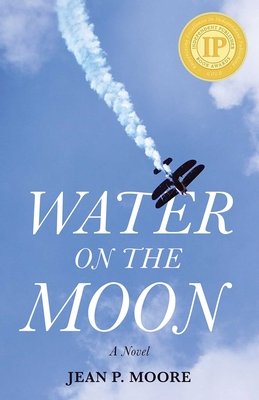 Water on the Moon (Paperback)
She Writes Press, 9781938314612, 226pp.
Publication Date: June 3, 2014
Description
Early one morning, Lidia Raven, mother of teenage twins, awakens to the sound of a sputtering airplane engine in the distance. After she and her girls miraculously survive the crash that destroys their home, they re taken in by Lidia's friend, Polly, a neighbor who lives alone on a sprawling estate. But Lidia has other problems. Her husband has left her for another man, she's lost her job, and she fears more bad news is on the way when she discovers a connection between her and Tina Calderara, the pilot who crashed into her home. In the months following the crash, Lidia plunges into a mystery that upends every aspect of her life, forcing her to rethink everything she thinks she knows.
About the Author
Jean P. Moore began her professional life as an English teacher, later becoming a telecommunications executive. She and her husband, Steve, and Sly, their black Lab, divide their time between Greenwich, Connecticut and the Berkshires in Massachusetts, where Jean teaches yoga in the summers.

Her work has appeared in newspapers, magazines, and literary journals such as"upstreet," "Distillery, Skirt, Long Island Woman, and the Hartford Courant." In 2009, Jean was selected to attend the Advanced Fiction Workshop, led by Nahid Rachlin, at the 92 Street Y.A short story, Friday Night at the Olympia Theater can be read online in"Slow Trains," Spring, 09. Additionally, a memoir piece, Leaving Charles, appears onlinein"Persimmon Tree," summer, 2011. Several poems, Dancing with My Mother, (a finalist), Evening, and "Views of the Valley," page 76, can be read in "21st Century Women s Voices," 2013."
Advertisement