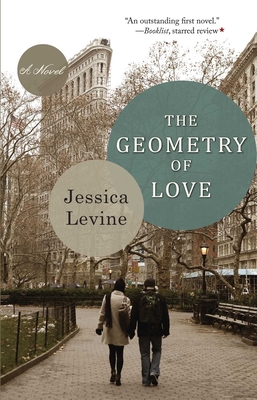 The Geometry of Love (Paperback)
She Writes Press, 9781938314629, 292pp.
Publication Date: April 8, 2014
* Individual store prices may vary.
Description
Why is it easier for a woman to be a muse than to have one? Can one be fully creative--in art or life--without the inspiration of erotic love? These are the questions asked in The Geometry of Love, a novel set in New York in the 1980s, then fast-forwarding to Northern California 20 years later. Julia, an aspiring poet, is living with her British boyfriend Ben, a restrained professor at Princeton, when she has a chance meeting with Michael, a long-ago friend. A charismatic composer, Michael was once a catalyzing muse for her, but now returns as a destabilizing influence. Julia longs to become involved with Michael, but hesitates to give up the security of her relationship with Ben. When Michael signals he is too wounded to make a commitment, Julia turns her triangular situation into a square by setting him up with a cousin. In the process she discovers, as Pascal once said, that ""the heart has its reasons which reason does not know."" This deeply psychological tale explores the surprising ways we make romantic choices.
About the Author
Jessica Levine's fiction, essays, poetry, and poetry translations have appeared in Amarillo Bay, California Quarterly, The Cape Rock, decomP magazinE, Forge, Green Hills Literary Lantern, Poetry Northwest, North American Review, RiverSedge, The Southern Review, Spoon River Poetry Review, Willow Review, and elsewhere. She earned her Ph.D. in English at the University of California, Berkeley. She is the author of Delicate Pursuit: Literary Discretion in Henry James and Edith Wharton (Routledge, 2002) and has translated three books from French and Italian into English. You can visit her at www.jessicalevine.com, where you will find links to some of her shorter works.