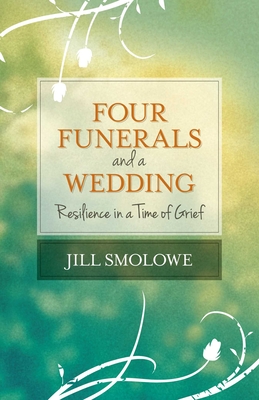 Four Funerals and a Wedding
Resilience in a Time of Grief
Paperback

* Individual store prices may vary.
Description
In Four Funerals and a Wedding, Smolowe jostles preconceptions about caregiving, defies cliche's about losing loved ones, and reveals a stunning bottom line: far from being uncommon, resilience like hers is the norm among the recently bereaved. With humor and quiet wisdom, and with a lens firmly trained on what helped her tolerate and rebound from so much sorrow, she offers answers to questions we all confront in the face of loss, and reminds us that grief is not only about endings--it's about new beginnings.
She Writes Press, 9781938314728, 280pp.
Publication Date: April 8, 2014
About the Author
Jill Smolowe is the author of the memoir An Empty Lap: One Couple's Journey to Parenthood and co-editor of the;anthology A Love Like No Other: Stories from Adoptive Parents. An award-winning journalist, she has been a foreign affairs writer for Time and Newsweek, and a senior writer for People, where she currently specializes in crime stories. Her articles and essays have appeared in numerous publications and anthologies, including The New York Times, The Boston Globe, The Washington Post Magazine, Adoptive Families and the Reader's Digest "Today's Best NonFiction" series. For more on Jill, visit;http: //www.jillsmolowe.com/