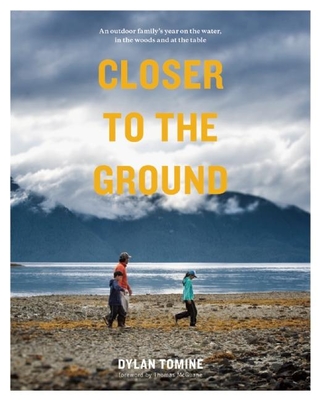 Closer to the Ground (Paperback)
An Outdoor Family's Year on the Water, in the Woods and at the Table
Patagonia, 9781938340505, 264pp.
Publication Date: October 13, 2015
* Individual store prices may vary.
Description
Now completely revised and updated, with full-color photographs and family-friendly recipes throughout. The deeply personal story of a father learning to share his love of nature with his children, not through the indoor lens of words or pictures, but directly, palpably, by exploring the natural world as they forage, cook and eat from the woods and sea. This compelling, masterfully written tale follows Dylan Tomine and his family through four seasons as they hunt chanterelles, fish for salmon, dig clams and gather at the kitchen table, mouths watering, to enjoy the fruits of their labor. Closer to the Ground captures the beauty and surprise of the natural world -- and the ways it teaches us how to live -- with humor, gratitude and a nose for adventure as keen as a child's. It is a book filled with weather, natural history and many delicious meals.

About the Author
Dylan Tomine, formerly a fly fishing guide, is now a writer, conservation advocate, blueberry farmer and father, not necessarily in that order. His work has appeared in the Flyfish Journal, the Drake, Golfweek, the New York Times and numerous other publications. Thomas Francis McGuane III is an American author. His work includes ten novels, short fiction and screenplays, as well as three collections of essays devoted to his life in the outdoors.
or
Not Currently Available for Direct Purchase