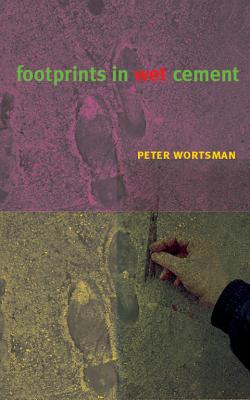 Footprints in Wet Cement (Paperback)
Pelekinesis, 9781938349591, 232pp.
Publication Date: April 8, 2017
* Individual store prices may vary.
Description
These Footprints in Wet Cement are just that: stories some experienced, some homespun, some dredged from the fertile detritus of dreams; impressions gathered and ruminations fermented over the past decade or so--the fleeting imprint of a life left to harden in the tenuous mold of language. Straddling the tenuous borderline between the narrative and the poetic, they are all the product of a pressed aesthetic.
To borrow from the foreword: "An atom of matter is all it takes to make a pretty big bang. E = mc2, the concise epic of the 20th Century, is three letters and a single digit long. The same impatient age that spawned the transistor and the computer chip, the acronym and the one-minute commercial, the information bit, the sound bite, the photo op, and the tweet, also contrived its own narrative form--call it short short, sudden or flash fiction, call it a story in a hurry, or a poem exploding its corset. Bastard child of the prose poem and the wise crack, illegitimate heir to the parable and the allegory, this mongrel darling was raised on a diet of the coarse and the cunning, brash big city bus bumper and subway ads, political campaign promises, dream fragments, one-liners, and over-the-counter painkiller packaging copy. Ever anxious for a quick fix of meaning, posing now as a poem, now as a story, it steals its strength from legitimate forms only to sabotage any underpinnings of legitimacy. Style and length vary with each narrative according to its needs. Soon enough, tomorrow maybe, it will be categorized, neutered and defanged for popular consumption and the college curriculum. But for the moment it is still as slippery as footprints in wet cement."