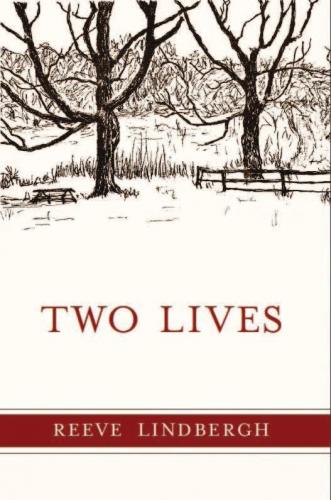 Two Lives
Paperback

* Individual store prices may vary.
Description
Reeve Lindbergh, daughter of aviator-authors Charles A. and Anne Morrow Lindbergh, writes about the intersection of fame and privacy from her unique perspective—as the spokesperson for the arguably most famous family of the twentieth century. In her new book, Lindbergh reflects on her own "Two Lives," navigating her role as the public face of her family while, at the same time, leading a very quiet existence in rural Vermont. After devoting years to keeping separate her "Lindbergh life" and her
everyday life on her farm, she now finds herself able to make peace with her two lives. Lindbergh takes us into the National Air and Space Museum and her own kitchen drawers with equal ease, discovering that the history-making items on display are, for her, like the memorabilia that most families keep in the attic. Two Lives reconciles the seemingly separate worlds of fame and privacy, even finding a "certain sweetness" when they intersect. Reeve Lindbergh was born in 1945 and grew up in Connecticut.
Brigantine Media, 9781938406706, 136pp.
Publication Date: April 15, 2018
About the Author
Reeve Lindbergh was born in 1945 and grew up in Connecticut. After graduating from Radcliffe College in 1968 she moved to Vermont, where she lives on an old farm near St. Johnsbury, Vermont, with her husband, writer Nat Tripp. Reeve is the author of more than two dozen books for children and adults. Her work has also appeared in magazines and periodicals including the New York Times Book Review, the New Yorker, and the Washington Post. She is active with libraries and other non-profit organizations in Vermont and nationally.
or
Not Currently Available for Direct Purchase