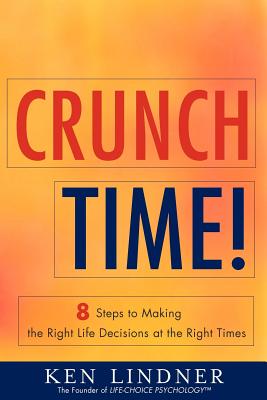 Crunch Time!
Paperback

* Individual store prices may vary.
Description
Ken Lindner is the founder of Life-Choice Psychology and the author of the groundbreaking book, Your Killer Emotions: The 7 Steps to Mastering the Toxic Emotions, Urges, and Impulses That Sabotage You (www.yourkilleremotions.com). For three decades, Ken has built a stellar reputation as one of this country's premier Life-Choice coaches and career counselors. He's learned that even everyday decisions have the power to become crucial turning points in life, and that what separates those individuals who achieve their goals and realize their dreams from those who don't is the process by which their decisions are reached. Crunch Time gives you Ken's 8 foolproof Steps to making constructive and self-enhancing decisions, in addition to the specific Strategies that will bring this process to life. With compelling and insightful case studies, Ken illustrates how to live a life focused on your true values and goals in order to achieve what you want for your career and in your life. Infused with Ken's trademark enthusiasm and ability to inspire, this book's heartfelt advice serves as the ultimate beacon for every defining moment. Ken graduated magna cum laude from Harvard University. He later graduated from Cornell Law School, where he focused on conflict resolution. Ken lives in Los Angeles with his wife, Melinda, and their two children, Mary and Tristan.
River Grove Books, 9781938416231, 310pp.
Publication Date: January 1, 2013