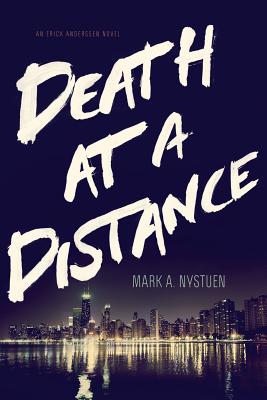 Death at a Distance: An Erick Anderssen Novel (Paperback)
An Erick Anderssen Novel
River Grove Books, 9781938416828, 362pp.
Publication Date: July 2, 2014
About the Author
Mark A. Nystuen, in the second smartest thing he ever did, moved to Chicago in the late 1970s and promptly fell in love with the city. In a nearly thirty-year career with LaSalle Bank, one of the Midwest's largest financial institutions, Mark headed up the creation of the bank's sports marketing business. For more than a dozen years, those responsibilities included leading the organization, marketing, and operation of the LaSalle Bank Chicago Marathon. During that time, Mark and his team turned a mid-level race into one of the world's largest participatory events. Mark is now a principal at The Kineo Group, a Chicago-based strategic marketing, branding, and communications firm. In the smartest thing he ever did, he married Susan, and they have three amazing sons: Kevin, Connor, and Scott-Chicagoans all.
Advertisement