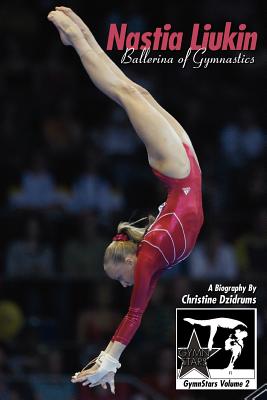 Nastia Liukin (Paperback)
Ballerina of Gymnastics: Gymnstars Volume 2
Creative Media Publishing, 9781938438004, 108pp.
Publication Date: March 25, 2012
* Individual store prices may vary.
Description
Widely considered America's greatest gymnast ever, Nastia Liukin has inspired an entire generation with her brilliant technique, remarkable sportsmanship and unparalleled artistry. A children's biography, Nastia Liukin: Ballerina of Gymnastics traces the Olympic all-around champion's ascent from gifted child prodigy to queen of her sport.
About the Author
Christine Dzidrums holds a bachelor's degree in Theater Arts from California State University, Fullerton. She previously co-wrote Joannie Rochette: Canadian Ice Princess and Yuna Kim: Ice Queen . Her first novel, Cutters Don't Cry, won a 2010 Moonbeam Children's Book Award in the Young Adult Fiction category. Christine also authored the picture book, Princess Dessabelle Makes a Friend. She recently competed her second novel, Kaylee: The 'What If ?' Game.