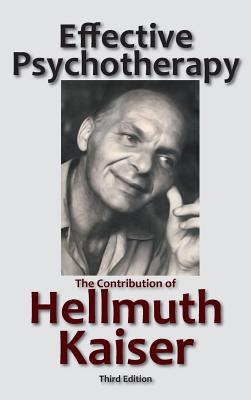 Effective Psychotherapy (Hardcover)
The Contribution of Hellmuth Kaiser
Wisdom Moon Publishing, 9781938459504, 378pp.
Publication Date: August 1, 2014
* Individual store prices may vary.
Description
One of the most creative, inspired, and inspiring books in its field, this work offers extended reflections on what makes for effective psychotherapy. The author, Hellmuth Kaiser, trained at the Berlin Psychoanalytic Institute in the 1920s, where his analyst was Gustav Bally and his supervisors were Karen Horney, Sandor Rado, Wilhelm Reich, and Hanns Sachs. He then continued with further analytic work at the world's first psychoanalytic clinic, Berlin's Sanatorium Schloss Tegel, directed by Ernst Simmel. This book, first published in 1965 but later out-of-print for decades, is once again available, with new essays bringing new perspectives and an in-depth appreciation of an intensely original thinker. Foreword by Allen J. Enelow, M.D., and Leta McKinney Adler, Ph.D. (1965). Afterword by Louis B. Fierman, M.D. (1965). With new essays for the second (2012) and third edition (2014), by Henry Altenberg, M.D. (2014), Louis B. Fierman, M.D. (2012), Mitchell D. Ginsberg, Ph.D. (2014), Howard Kahn, Ph.D. (2012), Jerry Krakowski (2014), and Alan P. Towbin, Ph.D. (2012), with two translations, both from the German, of the 1934 critique by Kaiser's analyst, Gustav Bally, of the relationship of Carl Gustav Jung to the Nazified German psychotherapy community (2014), and of the November 1958 interview -- held since then in closed files at the U.S. Library of Congress and only made available in 2013 -- of Hellmuth Kaiser by Kurt Eissler, founder of the Sigmund Freud Archives (2014).
or
Not Currently Available for Direct Purchase