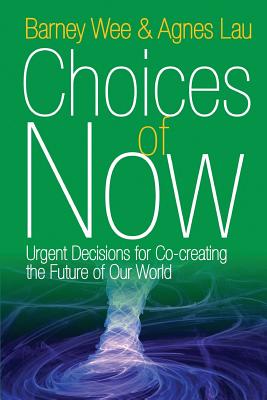 Choices of Now (Paperback)
Urgent Decisions for Co-Creating the Future of Our World
Wisdom Moon Publishing, 9781938459535, 488pp.
Publication Date: April 15, 2014
* Individual store prices may vary.
Description
In a practical guide that reconciles breaking science with centuries-old spirituality, Choices of Now presents the most pressing, global issues that we face today, ones we are responsible for having created. Barney Wee and Agnes Lau present simple solutions that anyone can start applying today, to begin creating a sustainable world of harmony and cooperation. By exploring the choices that we are presented with at this evolutionary crossroads, and considering where these choices lead, Choices of Now will change the way you think about the world and the possibilities for our future.