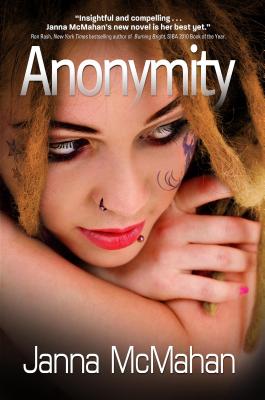 Anonymity
Paperback

* Individual store prices may vary.
Description
She's not just a random homeless girl. Lorelei is street smart, elusive and manipulative. She's a survivor, always on the move. Always one step ahead of the danger in her past. Emily's a hard-partying bartender in downtown Austin with problems of her own. When she meets a handsome reporter looking for a photographer, Emily volunteers her camera skills. As she follows him into the sordid world of gutter punks, Emily finds an unexpected friendship that will redefine her life.
But Emily realizes too late that each of her attempts to help only puts her new friend in ever increasing peril. Can she unravel the mystery of Lorelei's past and find a way to protect her? Or would the girl be better off unknown and on her own? Anonymity is a gritty, harrowing account of young people who live life on the edge when all they really want is a safe place to call home.
Praise For Anonymity…
Anonymity is an insightful and compelling novel of young people adrift on the streets of Austin, Texas. Janna McMahan's new novel is her best yet and will no doubt find a wide and appreciative audience.--Ron Rash, New York Times bestselling author of Serena and Burning Bright, SIBA 2010 Book of the Year.


Anonymity brings to life the gritty, harsh realities of life on the streets. Janna McMahan skillfully juxtaposes compassion and heartlessness, entitlement and helplessness. Though set in Austin, be mindful this story could be set in your city.--Mary Alice Monroe, New York Times bestselling author of The Butterfly's Daughter.



"Janna McMahan is a writer who knows how to get out of the way and let the story rip."
--Lee Smith, New York Times bestselling author of On Agate Hill
Writers Bock Press, 9781938467233, 240pp.
Publication Date: January 1, 2013
About the Author
Janna McMahan is the NYT bestselling author of three previous novels--"Calling Home," "The Ocean Inside" and "Decorations." A finalist for the Flannery O'Connor and the Mary McCarthy awards for short fiction, McMahan's short stories and non-fiction have been published in numerous magazines and journals. Visit www.JannaMcMahan.com for more information or visit her on Facebook.com/JannaMcMahan and twitter.com/JannaMc.