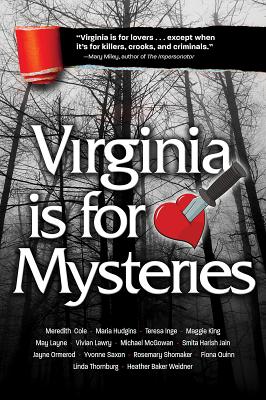 Virginia Is for Mysteries (Paperback)
Koehler Books, 9781938467646, 235pp.
Publication Date: December 1, 2013
About the Author
Meredith Cole, Maria Hudgins, Teresa Inge, Smita Harish Jain, Maggie King, Cindy Lane, Vivian Lawry, Michael McGowan, Jayne Ormerod, Yvonne Saxon, Fiona Quinn, Rosemary Shomaker, Linda Thornburg, and Heather Weidner.

All contributing authors of Virginia is for Mysteries, are members of ""Sisters in Crime"" and all bring a unique perspective and voice to the anthology.

Backgrounds range from teachers to MFA candidates to military spouses and soccer moms. Three of the authors have traditional mystery publishing experience with more than a dozen publishing credits between them. All three are experienced workshop presenters, and one teaches mystery writing and novel writing at the University of Virginia."
Advertisement