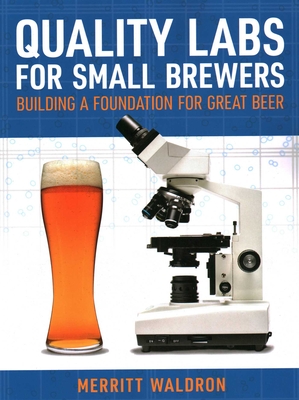 Quality Labs for Small Brewers (Paperback)
Building a Foundation for Great Beer
Brewers Publications, 9781938469633, 250pp.
Publication Date: August 3, 2020
* Individual store prices may vary.
Description
Quality is both a system and a state of mind. Quality Labs for Small Brewers will walk you step-by-step through the process of establishing and writing a quality program for your brewery. Building an effective quality program will empower staff to directly influence the consistent production of safe, quality beer from grain to glass. Learn how policies, procedures, and specifications can help ensure quality throughout the process. Discover how to build a foundation and culture of quality within your brewery--no matter what the size--by establishing protocols, corrective actions, and improvements. Brewers will see results through the application and implementation of prerequisite programs like Good Manufacturing Practices and food safety requirements. With these programs in place, dive beyond the numbers and build an understanding of a small brewer's most important measurements and how to analyze them. These routines will help pinpoint any risks or areas of improvement to ensure that only quality beer reaches the customer, time after time.
About the Author
Combining his passion for science and craft beer, Merritt Waldron grew the quality program at Rising Tide Brewing Company in Portland, Maine from 900 to over 5,000 barrels. An avid homebrewer for 15 years, Merritt holds a degree in physics from the University of Southern Maine. He is highly active in the brewing community and speaks about quality at the Craft Brewers Conference, MBAA district meetings, and the New England Craft Brew Summit. Merritt is currently Quality Director at Baxter Brewing Co. and resides with his wife in Portland, Maine.