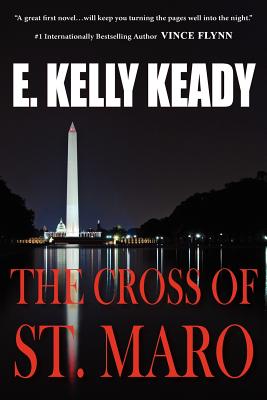 The Cross of St. Maro (Paperback)
Forty Press, 9781938473005, 366pp.
Publication Date: March 1, 2013
* Individual store prices may vary.
Description
Naive has never been a word to describe Peter Farrell. As the second son of a St. Louis Irish beat cop, Peter knew better than most that things may not always be what they seem. However, nothing prepared the young attorney for the stack of files that his client hands him. The files contain evidence of a multi-national corporation's manipulation of the American political system through campaign contributions, bribes, and blackmail. Behind the corruption lies the poster boy for corporate America and the religious right, billionaire Elias St. Armand. Hunted by St. Armand, Farrell escapes from St. Louis to San Francisco, where he reconnects with Sara Ahrens, his former love. More important, she is the only one he can trust now. Over the course of three harrowing days, Peter and Sara discover they are unwilling pawns in St. Armand's plan to thrust the U.S. into a war with Syria that will set the Middle East ablaze.