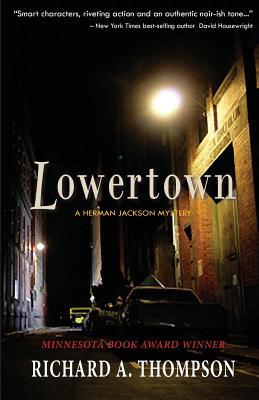 Lowertown (Herman Jackson Mystery) (Paperback)
Forty Press, 9781938473098, 228pp.
Publication Date: October 1, 2013
* Individual store prices may vary.
Description
Herman Jackson is a former bookie and small-time racketeer from Detroit trying to live down his shady past by running a legitimate bail bond business in St. Paul, but it is January, and definitely the winter of his discontent. Somebody has used his name and license without his consent, or even knowledge, to bail out a vicious killer who immediately disappears. The only solid lead Jackson has is a laptop computer found in the killer's apartment which contains details of vicious crimes, past and future.