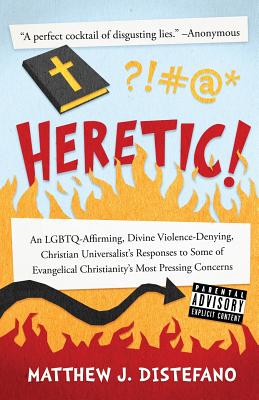 Heretic! (Paperback)
An LGBTQ-Affirming, Divine Violence-Denying, Christian Universalist's Responses to Some of Evangelical Christianity's
Quoir, 9781938480300, 208pp.
Publication Date: March 12, 2018
* Individual store prices may vary.
Description
Contrary to what some may say, this book, rather than being the product of a demonic lie, is an open and honest set of answers to the questions wrestled with by countless Christians the world over. And while nothing in Heretic is completely unique--that is, much of the theology contained herein goes as far back as Christianity itself--Distefano creatively puts his unique perspective and humor onto the pages with care. Refreshing and liberating, this is a must read for any who dare question their inherited doctrines.