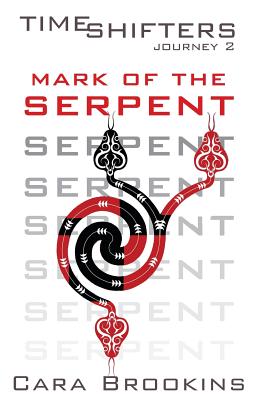 Mark of the Serpent
Timeshifters Journey 2
Paperback

* Individual store prices may vary.
Description
Time is running out. Teen Jordan Booker makes another journey to a past so ancient it predates our fossil record. Only this time, he accidentally brings a stranger along for the ride. Not only does he have to collect artifacts to save the future Earth and avoid the Time Ranger who wants him dead, he must also watch over the clumsy tag-along who may be an enemy in disguise. Jordan befriends an elf-like family, a tribe of miniature furry humans, and is held captive in a steampunk city while trying to return to his little sister. If he doesn't make it back to the time capsule, humans will be the next extinct species. More fast-paced, creative sci-fi action from an author who knows how to give readers a thrill ride to the ancient past. This second Timeshifters novel is sure to please sci-fi fantasy readers of all ages.
Buzz Books USA, 9781938493140, 336pp.
Publication Date: November 15, 2013
About the Author
Cara Brookins juggles family life, writing, and computer programming just outside of Little Rock, Arkansas in a house she and her children built with their own hands. Mark of the Serpent is the second book in the Timeshifters trilogy.