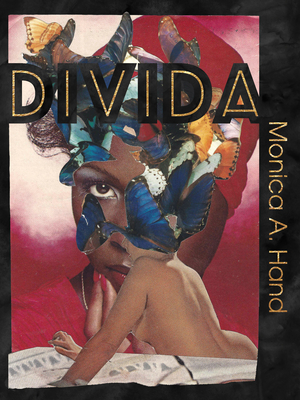 Divida (Paperback)
Alice James Books, 9781938584749, 100pp.
Publication Date: April 17, 2018
* Individual store prices may vary.
Description
Published posthumously, this powerful second collection is a raw dialogue about being black in today's society, exploring injustices survived by using a dream-like consciousness to take on multiple personas: DiVida, who wants to assimilate into the larger culture, and Sapphire, who refuses to follow at the expense of her self-actualization.
About the Author
Monica Hand is the author of DiVida (forthcoming in 2018 from Alice James Books) and me and Nina (Alice James Books, 2012), winner of the 2010 Kinereth Gensler Award. After a thirty-two-year career with the U.S. Postal Service, she received an MA in poetry and translation from Drew University in 2011. In 2012 she moved to Columbia, Missouri, to pursue a PhD at the University of Missouri. Hand received a fellowship from Cave Canem and served as a founding member of the poetry collective Poets for Ayiti. She passed away on December 15, 2016, in Columbia, Missouri.