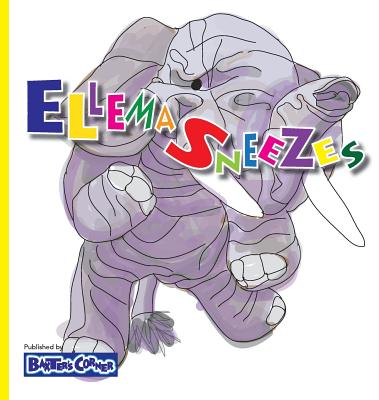 Ellema Sneezes
Winner of Mom's Choice and Purple Dragonfly Awards (Collection)
Hardcover

* Individual store prices may vary.
Other Editions of This Title:
Paperback (5/12/2018)
Paperback (8/1/2012)
Description
"A new way to sneeze is what we need to find. Do not send her away. That is not very kind."
Ellema the Elephant causes quite a stir when she sneezes, disrupting class and annoying her classmates. Once she learns to control her sneezes, everything calms down. Perhaps things are too calm. Kite Day is nearly ruined when there is no wind ... until Ellema sneezes her biggest sneeze ever
Through storytelling, Baxter's Corner(R) pursues its mission to inspire young children to develop positive social skills that affect behavior choices. Each book features fun filled pages that Go Beyond the reading with a series of questions and learning activities that focus on an important point for your young listener or reader, including:
- "What do you think" questions
- Fun facts about the featured animals
- Social skill activities
- "Stop and think" situations that show the effects of choices we make
"Parents and educators share responsibility to engender in children empathy and a sense of responsibility. The children's books from Baxter's Corner help adults teach these essential skills through delightful stories.
As an educator for 40 years, I appreciate the Go Beyond feature at the end of each story. With the activities in this section, parents, grandparents and educators can turn story time into opportunities for lessons about the impact of the choices we make."
Suzanne Cooke, RSCJ
Independent School Administrator
Miami, Florida
About Baxter's Corner(R) books:
Gerome Sticks His Neck Out - Gold Award Recipient
"We have a passion to help families grow emotionally, physically and spiritually. Parents and educators know that products and services bearing our seal of approval are high-quality and also a great value."
Dawn Matheson, Executive Director
Mom's Choice Awards(R)
Baxter's Corner, 9781938647215, 52pp.
Publication Date: May 9, 2018