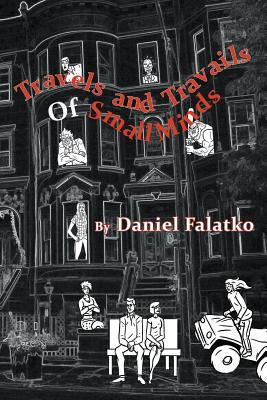 Travels and Travails of Small Minds (Paperback)
Ardent Writer Press, LLC, 9781938667695, 252pp.
Publication Date: October 1, 2017
Other Editions of This Title:
Hardcover (10/1/2017)
* Individual store prices may vary.
Description
Nathan is not ambitious, and he is perfectly happy doing nothing at the dusty and cluttered office of his boss, Dr. Behr, a quirky ex-literature professor pushing 80. Behr's substantial inheritance in rental properties means during the day Nathan pushes papers and cuts up with his gay co-worker, Edward, so at night he can spend time with his girlfriend, Amy, a feisty woman whose sexual appetite keeps Nathan contented, even if her demands are annoying.
But things are about to get tossed in the air as Nathan and Edward uncover a mysterious plan of Behr's to oust one of his renters for what appears to be a substantial but ill-gotten profit. Behr recruits his slacker employee to help in the plot, but as Nathan questions motives and discovers secrets, it is clear that Nathan might be in for surprises of his own.
Bizarre characters worthy of a Seinfeld episode on acid populate this "Literally Laugh Out Loud" tale of misadventure and intrigue. Brooklyn, England and Russia are all part of Nathan's journey that holds the potential to change his life forever, so who does he trust in this Travels and Travails of Small Minds?