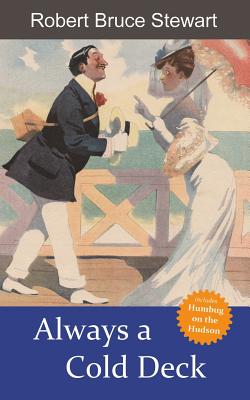 Always a Cold Deck
Paperback

* Individual store prices may vary.
Description
Part mystery, part parody, Always a Cold Deck is the first Harry Reese Mystery. Harry is an insurance investigator who never takes life too seriously. Which, given his current pecuniary crisis, is all for the best. In July 1900, he is sent to Buffalo to look into a fire that's destroyed a grain elevator. But when Harry uncovers a smuggling operation, the case morphs into something more serious. Trains and steamships feature prominently as he crosses into Canada and back, accompanied by a political boss's stooge and a curious young woman who seems to be conducting an investigation of her own. It's a byzantine odyssey, during which Harry can never be sure of anyone's loyalties, least of all those who've hired him. This new paperback edition includes the short story, Humbug on the Hudson. For more information on the series, please visit: HarryReeseMysteries.com
Street Car Mysteries, 9781938710100, 290pp.
Publication Date: November 18, 2013