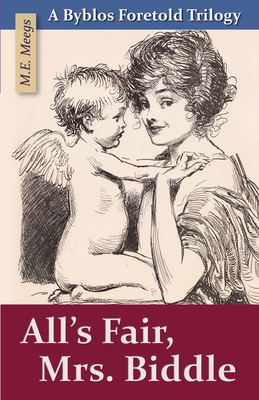 All's Fair, Mrs. Biddle
Paperback

* Individual store prices may vary.
Description
What sort of woman is Mrs. Biddle? In May of 1903, we find the young mother hungry and destitute, stranded in a squalid inn on the north coast of France. Six days later, she's booked into New York's Plaza Hotel with two thousand dollars in her purse.... (Contains the novellas Babes at Sea, Peddlers All, and Dames Engaged in their entirety ) A charitable person might use the word resourceful to describe her. But those encountering her are rarely left feeling particularly charitable. As ruthless as the day is long, this faux duchess of a drowned duchy brooks neither fools nor opposition. Those who stand in her way are crushed utterly, and those who cross her--well, who better to judge than her own husband? We may well ask ourselves, as Biddle did then, was she really so vindictive she'd travel 3,000 miles to the sort of jay town she despised with no purpose other than to inflict pain and misery on one she felt had wronged her? Oh, yes, was his answer--10,000 miles... on hands and knees... and still arrive glad about making the trip.For more information on the novaplex, please visit: ByblosForetold.com
Lycophos Press, 9781938710179, 312pp.
Publication Date: February 4, 2016