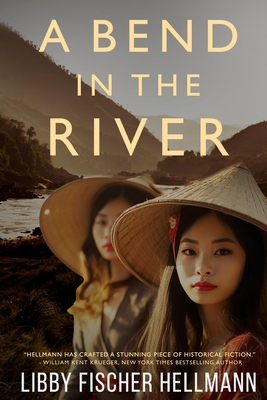 A Bend in the River
Paperback

* Individual store prices may vary.
Description
In 1968 two young Vietnamese sisters flee to Saigon after their village on the Mekong River is attacked by American forces and burned to the ground. The sole survivors of the brutal massacre that killed their family, the sisters struggle to survive but become estranged, separated by sharply different choices and ideologies. Mai ekes out a living as a GI bar girl, but Tam's anger festers, and she heads into jungle terrain to fight with the Viet Cong. For nearly ten years, neither sister knows if the other is alive. Do they both survive the war? And if they do, can they mend their fractured relationship? Or are the wounds from their journeys too deep to heal? In a stunning departure from her crime thrillers, Libby Fischer Hellmann delves into a universal story about survival, family, and the consequences of war.
Red Herrings Press, 9781938733673, 420pp.
Publication Date: July 13, 2020