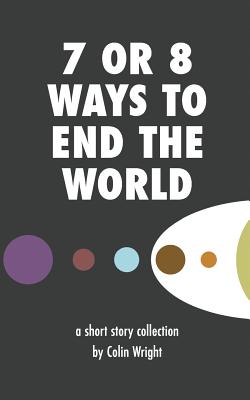 7 or 8 Ways to End the World (Paperback)
Asymmetrical Press, 9781938793219, 86pp.
Publication Date: July 29, 2013
* Individual store prices may vary.
Description
A collection of short science fiction, each touching on a different world-ending scenario. The characters are diverse and the stories vary wildly, but each asks the question: What will it mean for the world to end, and at what point are those endings just new beginnings? Stories presented in this collection: The Gregorian Chronicles SquidHound's Solution Nothing Personal His Island Fortress Abigale's Ark Dr. M Reintroduction Orbiting Arbiter.